Prins Daniel deltog i högnivåkonferens om att alla länder ska lagstifta mot barnaga – GALA Magazine
I torsdags närvarade Prins Daniel vid högnivåkonferensen om implementeringen av förbud mot barnaga som arrangerades av Östersjöstaternas råd (CBSS) på Fleming 7 i Stockholm.
Prins Daniel hälsades välkommen till högnivåkonferensen av ambassadör Maria Mora, generaldirektör för Östersjöstaternas råd, samt statssekreterare Madeleine Harby Samuelsson, Socialdepartementet…
SVT Nyheter / Uutiset – 22 November 2018 
Martta October from the National Institute for Health and Welfare, Finland and Prof Staffan Janson talk about the severe harm corporal punishment causes children on the Finnish speaking Swedish news SVT Uutiset.
Watch the news clip in the Finnish speaking SVT News [02:16 – 04:35]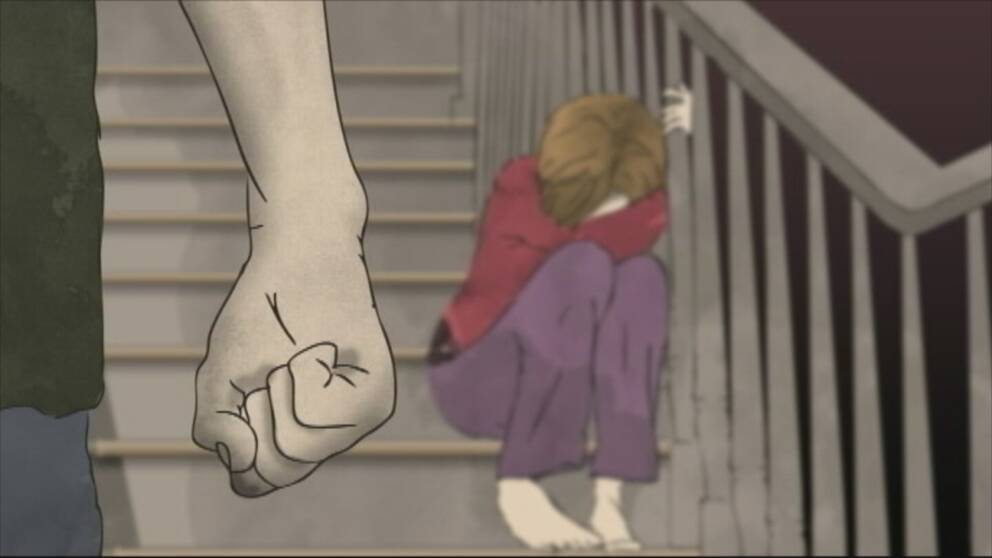 Älä lyö lasta! – SVT Nyheter / Uutiset
Suomessa lapsiin kohdistuva väkivalta on laskenut siitä saakka kun lasten pahoinpitely kiellettiin lailla kolmisenkymmentä vuotta sitten. Silti noin 4-6 prosenttia suomalaisista lapsista kertoo joutuu kärsimään fyysisestä väkivallasta ja 30 prosenttia henkisestä väkivallasta.President addresses corporal punishment prohibition conference  
President addresses corporal punishment prohibition conference  –  Newsbook.com.mt / News
Addressing a conference on the prohibition of corporal punishment, organised by the Council of Baltic Sea States in Stockholm, President Marie-Louise Coleiro Preca said this year's celebration of the 70th anniversary of the United Nations Universal Declaration of Human Rights gives a special meaning to the work which was done in Malta earlier this year…
Prins Daniel vid högnivå­konferensen Implementing the Prohibition of Corporal Punishment – Kungafamiljen / Aktuella händelser
Torsdagen den 15 november närvarade Prins Daniel vid högnivåkonferensen om implementeringen av förbud mot barnaga som arrangerades av Östersjöstaternas råd (CBSS) på Fleming 7 i Stockholm….
H.K.H. Prins Daniel och Maltas president deltar i en högnivåkonferens anordnad av Östersjöstaternas råd om förbud av barnaga – pressmeddelande / CBSS, MyNewsdesk
År 1979 förbjöd Sverige – som första land i världen – barnaga i alla dess former och blev samtidigt ett föregångsland. Sedan dess har 53 länder följt Sveriges exempel och fler länder håller på att lagstifta om ett förbud. I dag är Östersjöregionen en ledande region globalt då 10 av 11 länder har förbjudit barnaga i alla miljöer, inklusive hemmiljön…
Riska bērnu nodaļas eksperte: Latvijā bērnus uzlūko kā masu, nevis individuālas būtnes – Latvijas sabiedriskie mediji / Rīta intervija
Katrs trešais vecāks Latvijā izmanto miesas sodu bērna audzināšanā, turklāt liela daļa vecāku nezina, ka bērna fiziska sodīšana Latvijā ir aizliegta ar likumu. Tā liecina pagājušajā nedēļā prezentētās centra "Dardedze" aptaujas rezultāti. Līdzīga nepedagoģiska audzināšana, tai skaitā bērnu piespiedu ievietošana izolatorā vai barošana ar varu apstiprinājusies Jelgavas bērnunamā, ar kuru pavasarī aizsākām "Sistēmas bērnu" sēriju sabiedriskajos medijos…